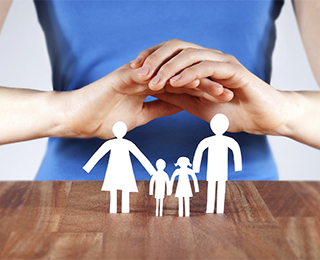 What is Life cover?
Life cover pays an agreed sum of money when you die or if you are
diagnosed with a terminal illness and have less than 12 months to live.
Why would I need it?
The purpose of personal insurance is to protect dependants from
any financial loss arising from the insured person's death or if they
are faced with a terminal illness with less than 12 months to live.
If you were to die, you would no longer be able to provide for your
family. For example, this could represent food, clothing, education,
paying off the mortgage and covering day-to-day expenses.
Who will receive the money?
When you die, the agreed lump sum will be paid to the person you
nominate to receive the money.
How much will I need?
Talk to a financial adviser for an assessment of your wealth
protection needs. The things they look at could include how much
is needed to reduce or pay off your debts, provide for major future
purchases, your kids' education and any other expenses.
How much will it cost?
Your insurance premium will be based on a range of factors such
as your age, smoking status, gender, health and the amount of
cover you choose.
Your financial adviser will develop a plan to suit your budget.
What if my circumstances change?
As your life changes, so do your insurance needs. There are particular
points in your life like buying property, having a child and getting
married, where you will find that your financial responsibilities
increase. It is important to review your cover at these times.
Some insurance plans make it easy to increase your cover at key
times in your life and you don't have to provide any additional
information on your health status—check the relevant product
disclosure statement (PDS) to see if the plan you are applying for
has this feature